India is known for the rich history of textiles. There are lots of small and big shops in India where one could find incredibly cute, chic and yet traditional baby clothes and accessories.. But the problem for me is that most if not all don't have any online presence plus to shop in India one needs the assistance of a local friend or relative who would be enthusiastic enough to take me to those shops..So for people like me who are not travelling to India during this time.. here are some wonderful online shops which sell incredibly beautiful India inspired baby blankets, clothes and accessories..
Rikshaw Design
collection includes crib sets, pillows, and accessories- all hand block-printed on the softest Indian cotton cloth. They have lovely block prints of elephants, monkeys, paisleys, flowers and many more Indian motifs.
I love this idea..
Rikshaw Design diaper pouches help you keep all your baby essentials organized in your bag!
It is good looking, elegant and stylish ..but I am not sure if it is practical for a first timer like me.. I imagine myself to be a bit clumsy and confused at least in the initial months:) but I am keeping an eye on it..maybe I will surprise myself by being a very cool and elegant mom even while changing the diaper...hehhehee
Momruepneur Dipali Patwa's
Masala baby is a gorgeous shop.. All the products are so colorful, vibrant, stylish, chic and traditional...
It
combines a modern, spirited, urban vibe with the essence and traditions of India..
The summer blankets or dohars with the feel of cashmere and advantage of cotton...Awesome isn't it!!! Muny designs
combine the traditional Indian textiles with contemporary colors and motifs, giving the clothes an eclectic, bohemian and multicultural aesthetic look and feel.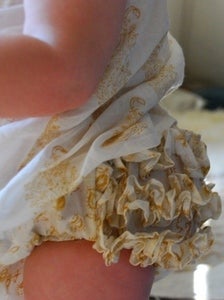 The fabrics used to create
Chakra
design studio garments and home goods are printed using the exquisite ancient Indian technique-
kalamkari
.
I have been confused for while as to what style of clothes and accessories I want for my baby.. Thanks to all the eye candy I feel like I have found direction for shopping..
Have a lovely weekend!!!!!!